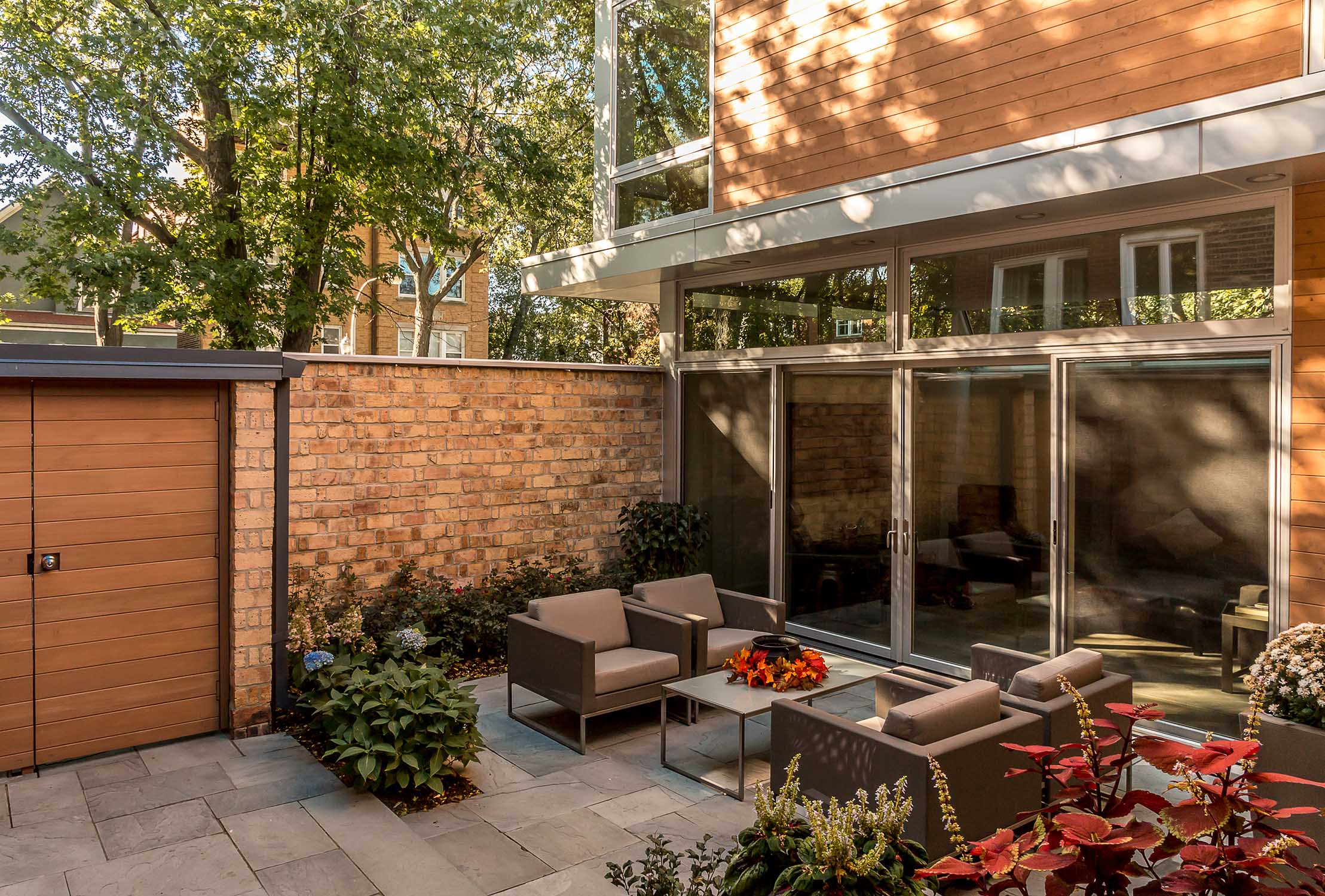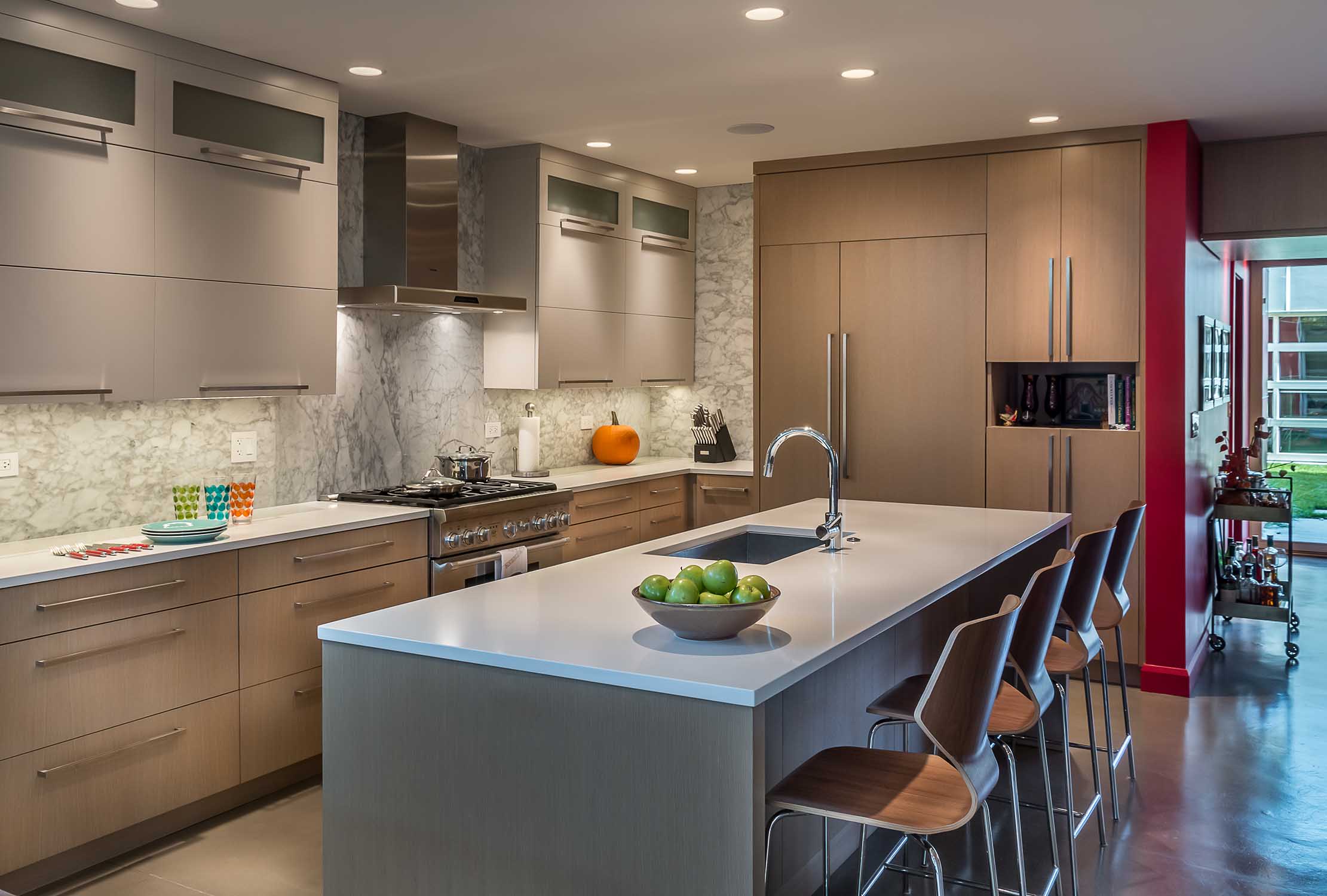 The Periscope House is a complete renovation of existing 1970's era, 2 bedroom, 2 bathroom house into a state of the art, 4 bedroom, 3 bathroom high efficiency urban courtyard home. The existing envelope, floor and roof structure of the house will be salvaged as will the brick garden walls (8' tall in front, 4' tall in the rear) that bracket the site. Situated between a 2 unit greystone and a brick 6 flat the second story "periscope" cantilevers over and beyond the plane of the existing front garden wall to create a provocative and sculptural element in contrast to its visually heavy neighbors. The master bedroom suite is contained within the second floor "periscope" with floor to ceiling glass that creates a diagonal view of the tree lined street, while providing strategically placed solid walls for privacy from the neighboring buildings. The space created below the "periscope" creates a volume for a spacious family room that frames the entry court with an oversized sliding glass doors, allowing interior and exterior space to interact. The existing flat rear building facade is activated by the addition of two projecting additions; one which contains mudroom, bathroom and utility functions on the first floor and the other a second story expansion of an undersized bedroom. These volumes are clad in cement board panel, with each volume being a different primary color. The dining room is oriented toward the rear yard through a full height sliding glass door. The alley edge of the property is spanned by a new 15' tall, 3 car garage, also clad in cement board panels. The extra height provided in the garage allows for a mezzanine storage level if the Owner requires extra storage. A 16' wide glass and aluminum "extra" garage door faces toward the house, allowing the garage to become a multi-use recreation room, providing useful space for entertaining during fair weather months. Energy saving features in the house include spray foam insulation, radiant heating coils embedded in a stained and polished concrete first floor with heat generated by a high efficient boiler that also provides heat for the forced system, heating at the second floor and domestic hot water. Provisions will be made for Photovoltaic or Solar panels on the roof if the Owner decides to take advantage of even more energy efficient option. The most significant green feature of this house is the fact that the existing structure will be saved, avoiding tons of additional construction waste being added to a landfill not the mention the waste of energy and materials dedicated to duplicate building elements that already exist.
Residential Architecture
Periscope House
Type
Single family residence
Status
Completed 2014
Location
Edgewater Glen neighborhood, Chicago, Illinois
Project Team
Peter Nicholas
Lane Fowlie
Jacob Wahler (renderings)
Structural
Hutter-Trankina
MEP
SEEG, Inc.
Design Build Contractor
NCA Build, Ltd.